THE DEVON TALBOTT PODCAST SHOW/DEVON TALBOTT SHOW PODCAST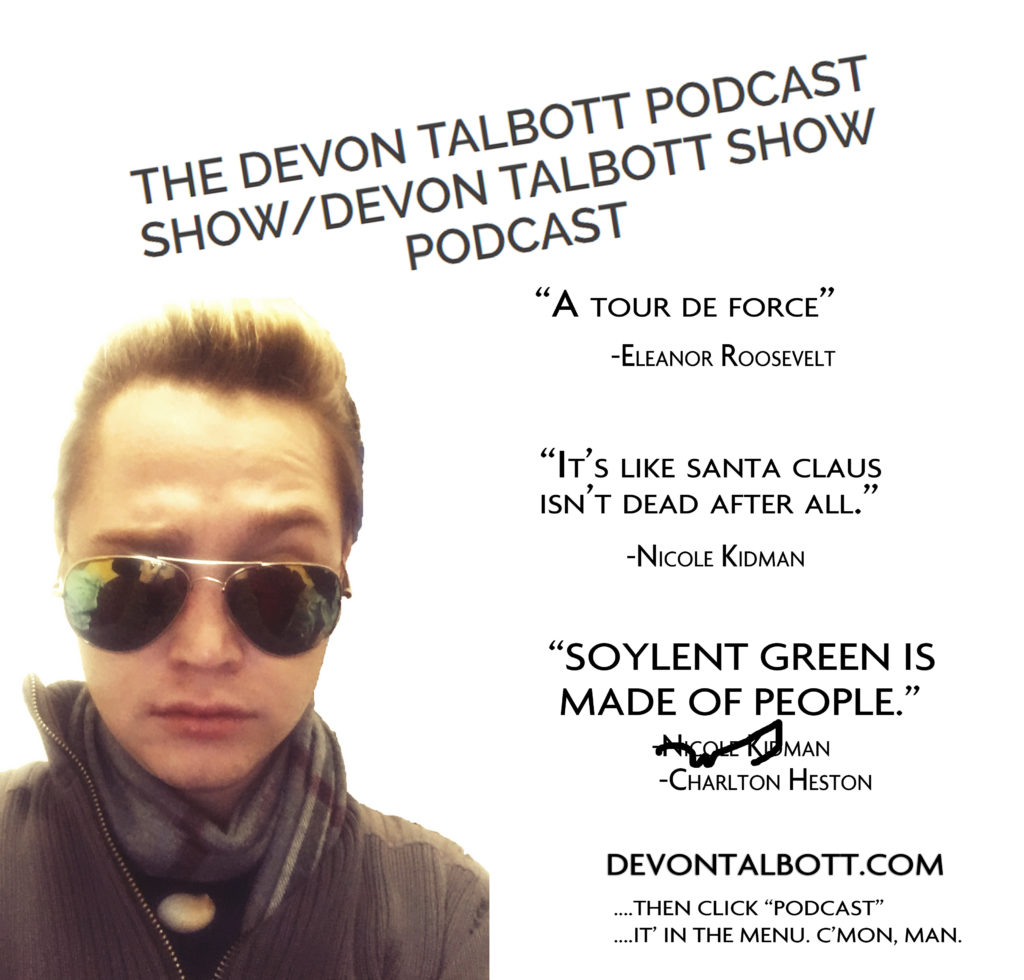 He's acted in every medium. It's time to hear the story of one of the greatest stars of all. And hear his live recording sessions that he is contractually obligated to do to sell products. But he's really serious about this podcast. He really, really is.

Also, he's contractually obligated to do that weird faux German voice. The studios can't make up their mind about it. They were just trying to groom him. And now he's acted in every medium, so maybe you should consider shoving it.